ANNUAL COMPETITION
Sunday, March 8, 2020
St. Thomas University
12:00 noon (individual time slots will be assigned)
Brady Educational Center
2115 Summit Ave, St.Paul, MN 55105
---
Violin, Viola, Cello & Bass players (up to age 19)
Residents of Minnesota, North Dakota, South Dakota, Iowa and Wisconsin ONLY.
Competition NOT open to the public.
Previous winners not allowed to win the same division a second time.
PRIZES!
Junior Division winner: solo appearance with the Minnesota Sinfonia
2020 Competition Information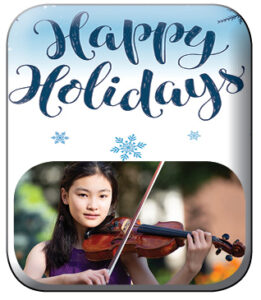 JUNIOR DIVISION
Up to age 14 (birthdate on or after 1/1/06)
All repertoire is acceptable
Junior Division winner will perform with the Sinfonia at an upcoming concert
See 2019 Junior Division competition winner ISABEL LI, violin, perform with the MN Sinfonia at our Holiday Concert, November 23
---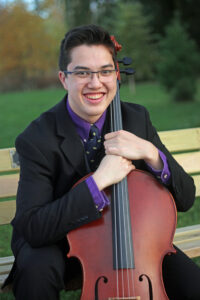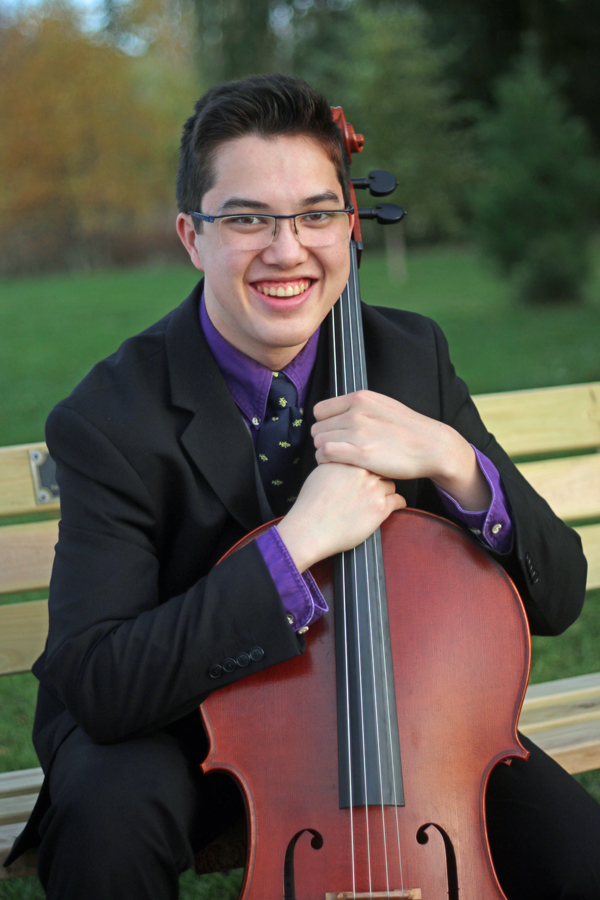 SENIOR DIVISION
Up to age 19 (birthdate on or after 1/1/2001)
Choose from the approved repertoire below (Additional repertoire may be acceptable, please inquire)
First Place Prize: $500 Claire Givins Violins Prize and a solo performance with the Sinfonia
2019 Senior Division winner Dylan Kineavy, cello, performed with the Sinfonia at our Youth Outreach Concert July 26.
---
DEADLINE to Register: February 27, 2020
Registration Fee: $25
For both divisions (nonrefundable). Sliding scale fee available, thanks to a grant from The Firefly Scientists' Foundation. Call us for details: 612-871-1701
Or download and complete paper YAC Registration Form
Mail completed paper registration with payment to:
Minnesota Sinfonia
901 N. Third St., Suite 112
Minneapolis, MN 55401
---
2020 Senior Division Approved Repertoire List
---
Violin

Mozart: Concerti III, IV or V, mvts I or III
Haydn: Concerti in C or G, mvts I or III
Beethoven: Violin Concerto in D, mvt III
Beethoven: Romances in F or G
Dvorak: Romance in f minor, op 11
Dvorak: Concerto in a minor, mvt I or II
Bach: Concerti in a minor or E, mvts I or III
Saint Saens: Introduction and Rondo Capriccioso
Saint Saens: Havanaise
Bruch: Violin Concerto, mvt l or lll
Sarasate: Intro and Tarantella
Mendelssohn: Violin Concerto in e minor, mvt I or III
Vivaldi: any of the 4 seasons
Vieuxtemps: Concerto No. 5
Svendson: Romance
Sarasate: Gypsy Airs
Paganini: Concerto No. 1, movt I or III
Massenet: Meditation from Thais
Monti: Czardas
---
Viola
Hindemith: Trauer Music
Telemann: Concerto, all mvts
Handel: Concerto, all mvts
J.C. Bach: Concerto, all mvts
Carl Stamitz: Concerto, mvts I or III
Bruch: Romance
von Weber: Andante and Hungarian Rondo
Hoffmeister: Concerto, mvts I or III
---
Cello
Haydn: Concerti in C or D, mvts I or III
Dvorak: Waldesruhe
Boccherini/Gruetzmacher: Concerto, mvt I or III
Faure: Elegy
Bruch: Kol Nidrei
Vivaldi: Concerto in G, P.120
C.P.E. Bach: Concerto in A, mvt I
C.P.E. Bach, Cpmcerto in c minor, movt III
Robert Schumann: Cello Concerto, mvt l or lll
Saint Saens: Concerto No. 1, mvt l or lll
Popper: Hungarian Rhapsody
Tchaikovsky: Pezzo capriccioso
Tchaikovsky: Andante cantabile
Elgar: Elegy
Boccherini: sonata for cello and strings
Dvorak, Rondo op. 94
Frescobaldi (arr. Gaspar Cassado) Toccataz
---
Bass
Dragonetti: Concerto, mvt I or III
Dittersdorf: Concerto in E, mvt I or III
Vanhal: Concerto in E, mvt I or III
Bloch: Prayer
Couperin: Suite
Bruch: Kol Nidre
Koussevitzky: concerto