Community Art Share – Week of April 5
While social interaction is on hold, the Sinfonia is trying something outside of the box (for us anyway) — we are mixing the musical, visual, and virtual in a community art share.
At noon on 4/5 and 4/12, a mini-concert will be posted. It will remain up until the following Saturday at noon, and you, as artists and listeners are encouraged to create a companion art piece inspired by the music you are listening to.
Maybe you do a watercolor, crayon doodle, or collage. Maybe you write a poem, throw pottery, make chalk art, or do hair…any creative expression is welcome. Participants can then submit their piece along with a short description to be voted on for "people's choice" winners via Facebook.
Participation is encouraged anytime during the art share timeframe with voting taking place the following week. We envision a "rolling art experience" where one week's participation leads to the next. Winners receive public acknowledgment and appreciation (anonymity is okay too) , a Sinfonia prize package, and a sense of belonging and community togetherness.
Ready? Listen below and email your inspired art file to mnsinfonia@mnsinfonia.org.
Music from Community Art Share – Week of March 29
Symphony No. 41 in C Major, K. 551, Jupiter, Wolfgang Amadeus Mozart (1756-1791). Allegro vivace (1), Andante cantabile (2), Minuetto allegretto (3), Molto allegro (4). Recorded live at the Basilica of Saint Mary on Feb 8, 2020.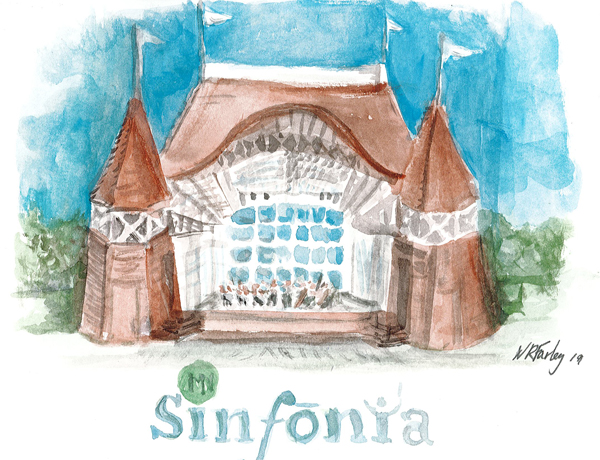 Below are more samples of Minnesota Sinfonia concerts.
---
---
---
---