Staff
Jay Fishman, Executive & Artistic Director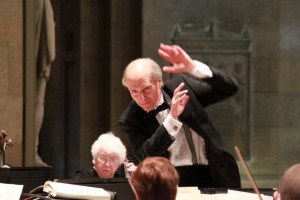 Jay Fishman founded the MN Sinfonia in 1989 and has served as the artistic and executive director ever since. Under his leadership, the Sinfonia established polices of free admission and welcoming children to all concerts, and created the Music in the Schools education program serving inner-city elementary students.
As artistic director, Fishman is responsible for the development, quality and implementation of all Sinfonia music programs: choosing musicians and soloists, selecting the repertoire, and conducting rehearsals and concerts. Working with teachers and administrators, he developed the Music in the Schools (MIS) curriculum and conduct those performances. As Executive Director, he is responsible for administrative oversight, and works with the orchestra's board of directors on fundraising and other tasks.
Jay earned a bachelor of science in music education and bachelor of arts in music composition from the University of Minnesota in 1969 and earned a master's degree in orchestral conducting from the Indiana University School of Music in 1974 when he was also a finalist in the Fulbright-Hayes Conducting Fellowship. From 1974 to 1976, Jay served as music director and conductor for the Louisville Chamber Orchestra.
Jay worked with Sir Neville Mariner of the Academy of Saint Martin in the Fields Chamber Orchestra in London where he also recorded for BBC Radio. He returned to the U.S. in 1978 where he founded the Minneapolis Chamber Symphony (MCS) and served as the music director for the next 11 years. Under his leadership, the MCS received local, regional and national accolades, including the Award for Excellence from the McKnight Foundation and ongoing support from the National Endowment for the Arts.
In 1989, Jay founded the Minnesota Sinfonia and took on the role of executive and artistic director. To date, he has conducted more than 1,300 performances, and introduced classical music to 150,000 inner-city elementary students. In 2008, he led a symposium on use of the professional orchestra in music education for the Arts Midwest Regional Conference, and spoke on the same subject to the Association of Wisconsin Orchestras in May of 2010. In 2017, Jay was invited to Carnegie Hall's Link Up Conference to meet with conductors and music educators from across the United States.
Joan Gill, Managing Director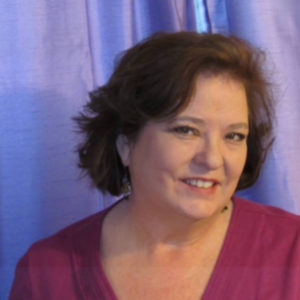 Joan Gill  joined the Minnesota Sinfonia team in December 2016, bringing more than 30 years of nonprofit administrative, marketing, and fundraising experience with her. She has worked for a number of diverse Twin Cities nonprofits including Parenting With Purpose, Lakeshore Players Theatre, Ethnic Dance Theatre, and the Upper Midwest Branch of the International Dyslexia Association, among others. National work has included special communications projects for the National Folk Organization and the USDA Forest Service. She is excited to be part of a team bringing beautiful music to everyone.
Board of Directors
Officers
Bruce Humphrys – Chairperson, Retired Executive Director, Compatible Tech International
Sharla Wagy – Vice chairperson, General Manager, Memphis Woodfire Grills
John Higdon – Treasurer, Investment Analyst, Allianz Investment Management LLC
Emily Cole-Jones — Secretary, Development Director, Stages Theatre Company
Current 2016-17 Directors
Tom Cook, Special Assistant to the President, Metropolitan State University
Joe Cretella,  Retired Vice President of Manufacturing, Thermo King
Jon K. Dalager, System Director for Academic Initiatives at Minnesota State
Tina M. Enberg, Team Lead Field Talent Acquisition, Thrivent Financial
Jay Fishman – Artistic/Executive Director (Ex-officio), Minnesota Sinfonia
Ray Fishman (Honorary), Retired MN Sinfonia Managing Director
Jane Goettl, Retired Administrative Assistant, General Mills
Shannon Hovey (Ex-officio), Accounts Manager, Motivaction
Dorothy Jacobs (Honorary), Musician, retired
Patrick Lundy, Sr. Vice President, Investments Private Client Group, Oak Ridge Financial
Marie Williams, Attorney, Fredrikson & Byron
Seth Zimmerman, Vice President Creative, Target Corporation
JOIN US!
Sinfonia volunteers are key players in the orchestra. If you are interested in any of the following opportunities, please contact Managing Director Joan Elwell: joan@mnsinfonia.org
Board of Directors
Concert Usher
Special Events
Administrative Tasks