The MN Sinfonia's "Marvelous Miniatures" concert features a new composition by Phil Fried and masterworks by some of the world greatest composers. Don't miss this FREE admission concert!
Staycation Rumba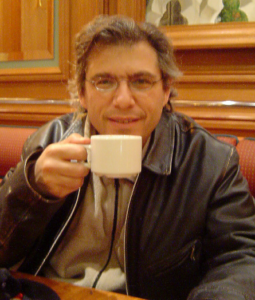 Phil Fried (b. 1955)
Recipient of the Minnesota Sinfonia New Works Competition for Minnesota Composers, with support from the McKnight Foundation.
It always happens – you are looking forward to that vacation, then reality strikes, and the vacation is off!! The washer and dryer need replaced, the car must have a new radiator, the college tuition bill is due. What to do? WELL HELP IS ON THE WAY WITH THE STAYCATION RUMBA. This work of exotica will transport you and everyone in the near vicinity to new heights of vacation bliss, all without leaving the neighborhood.
I too was on a staycation when I first I starting musing: what if Brahms went on vacation and composed a piece of exotica? That is why I start with a simple two-part texture then stuff as much counterpoint as possible into the reprise. The big tune turns up in the woodwinds, then it is answered sometime later by the cellos, finally getting all mixed up like a tropical cocktail. —pf
PHIL FRIED BIO
Composer/Improvisor Phil Fried is a 2008 McKnight Foundation Fellow. Commissions include: A Centennial Commission from the Minnesota Orchestra, and a work for the new music ensemble Zeitgeist in honor of their 30th Anniversary concert and recording. His Opera, with Ruth Margraff, Locket Arias was read by the Nautilus Music Theater complete (all six arias) at its Rough Cuts concerts. One of his more recent piano works, I remember the 60's..or was it the 70's,? is featured on the Innova label release, "Melville's Dozen,"with pianist Nikki Melville.
Phil has had performances and residencies with The Minnesota Orchestra, The Camargo Foundation, The Tanglewood Music Festival, The Festival at Sandpoint, June in Buffalo, Music of Our Time, and Centre Acanthes, Avignon France. As a Jazz musician, Mr. Fried was a founding member of the New York Artists Collective. His first professional Jazz experience was performing with Ray Nance. He has performed solo bass with electronics at Roulette in NYC and all over the country. Philip Fried has been teaching K-12 music in public and private schools for over 25 years, and is starting his 5th year at Como Park High School. Mr. Fried comes from a noted musical family. His father, Louis Fried, was an original cast member in several Broadway shows including Brigadoon and Carousel. His cousin was the noted composer Isadore Freed. Read more about him and sample his music at philfried.com
Concerto No. 1 in C Major
Franz Joseph Haydn (1732- – 1809)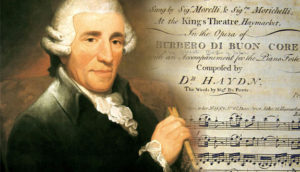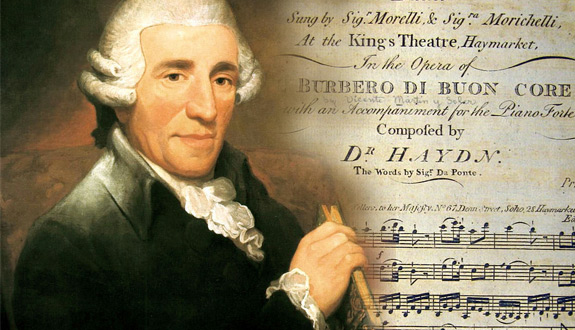 I compose music so that the weary and worn, or the man burdened with affairs, may enjoy a few moments of solace and refreshment. I know that God has bestowed a talent upon me, and I thank Him for it.  I think I have done my duty and been of use in my generation by my works.  Let others do the same.
Those are the words of Franz Joseph Haydn who was one of the greatest composers of the 18th century, and is now generally considered to be the father of the classical symphony. Because he had the luxury of constant and consistent financial security, and the opportunity to work with quality musicians over a long period of time, he was able to develop slowly and methodically as a composer and craftsman.
Haydn spent the years of 1761 to 1790 in the employ of the Esterhazy family – first with Paul Anton, and after his death, his brother Prince Nicholas. Nicholas (who had the longer tenure) loved music, and was very supportive of Haydn and his efforts.  Nicholas employed excellent musicians and singers, which gave Haydn a marvelous laboratory to develop and sharpen his compositional skills. The Esterhazy estate, which was described by a French traveler as "having no place but Versailles to compare with for magnificence," became a center for excellent music making and productions.
The C Major cello concerto was composed in 1783, for Anton Kraft, who was a cellist in the Esterhazy orchestra, and when that orchestra disbanded, later moved to Vienna to become one of the foremost cellists of his time. For many years there seemed to be questions if this concerto was really composed by Haydn. It was not until an autographed score was found in 1951, that its authenticity was established.
Nearly thirty years ago, when I first wanted to perform this concerto with University of Minnesota  cello professor Tanya Remenikova, actual printed parts were not available. I did have a score, and my wife Joyce and I hand copied the orchestra parts. Since then, of course, printed and published parts have become available, and this concerto, along with Haydn's first concerto (which coincidently also had questions of origin and authenticity), have become staples in the cello repertoire.
Prayer From Jewish Life
Ernest Bloch (1880-1959)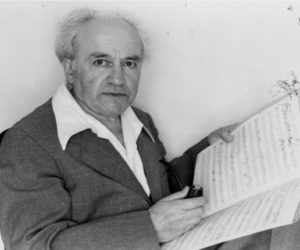 Ernest Bloch was a very well known and respected teacher and composer. Born in Geneva, Switzerland, his early musical training included studying violin and composition. He studied in both Brussels and Germany, and later moved to Paris. In 1916 he came to the United States where in 1917 he became the first teacher of music composition at the Mannes School of Music in New York City. He won several prestigious composition awards (including the Gold medal for music from the American Academy of Arts and Sciences, and two New York Music Critic's Circles Awards), and his students included Roger Sessions, Cole Porter and Richard Rodgers. He held directorships of both the Cleveland Institute of Music and the San Francis co Conservatory, and later in his career taught at the University of California at Berkeley.
Aside from being known as a composer who used his Jewish heritage as a basis for his composing, he also was a great and influential humanist, who psychoanalyst Jel Kovel described as the greatest of modern utopian thinkers. After immigrating to the United States, he wrote The Principal of Hope – a three-volume work where he tried to validate mankind's leaning to an improved future.
Most of Bloch's important musical creations related to his Jewish Heritage. Perhaps his most famous is Schelomo, a Rhapsody for cello and orchestra, which is based on the Hebrew biblical character. Several other works also fit into this category, including his Concerto Grosso Number One, the Sacred Service, Baal Shem – Three Pictures of Hassidic Life, and his suite composed in 1924, Jewish Life, which includes the Prayer heard on this program. —jf
Legends, opus 59 numbers 2 and 3
Antonin Dvořák (1841-1904)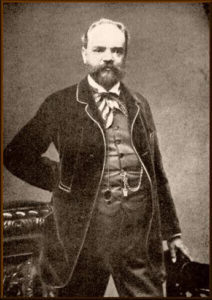 Antonin Dvořák came from humble and financially insecure origins. He grew up in a small Czech village, and at age eleven, he was apprenticed as a butcher for financial security. The young Antonin was a talented violinist, and at age 16 his father allowed him to go to Prague and study music. While there, he played violin in the local café orchestra and in the Provisional Theater Orchestra. While in the Theater Orchestra, he played under two of the most important composers of the day – Bedrich Smetana (the Czech nationalist composer) and Richard Wagner.
Dvořák was a prolific composer, and by age thirty-four, he had already composed several symphonies, operas and much chamber music. Unfortunately, he received little public recognition for those efforts. His fortunes changed however, after he won the Austrian State Prize. Johannes Brahms was one of the judges, and was so impressed, that he introduced Dvořák to his own publisher, Simrock. Simrock also was impressed with Dvořák, and immediately commissioned and published a set of Slavonic Dances (originally written for piano duet, but later orchestrated by the composer).
From that point on, Dvořák's place in history was secure. The Slavonic Dances were so successful that in 1880-81 Dvořák wrote a similar set of works, but called them Legends. Like the Dances, they were first written as piano duets, but later orchestrated. These are short pieces and therefore not as expansive as the longer symphonies and tone poems. In fact, for these pieces, Dvořák often worked with little cells or musical motifs.
For this program, I chose two of the ten Legends that I thought best fit our smaller compliment of instruments. As with most of Dvořák's music, the tunes carry the day, and again, like most of Dvořák's music, the melodies and harmonies are as appealing as they are unique. JF
Mother Goose Suite
Maurice Ravel (1875-1937)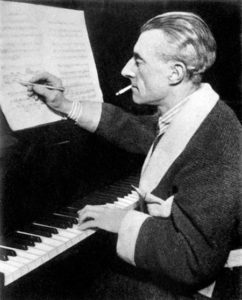 Maurice Ravel was a French composer who, along with Claude Debussy, were two of the most important composers of their generation as they created the underpinnings of the musical style called "Impressionism." By using different types of exotic chords, and repeating many little musical ideas, impressionistic composers gave the listener suggestions, rather than concrete musical ideas. Instrumental sounds were often combined to create a wash of sound – a mixing of colors – again leaving us with impressions of what the composer wished us to hear and imagine.
Ravel loved children, and even though he did not have any of his own, he would often read fairy tales and create interesting toys. He was a friend with Cipa and Ida Godebski, a Polish couple that often had many of the great artists of the day visit their apartment. Ravel often would visit them, and while there he would be enchanted by their two children, Mimi and Jean. He would often tell them funny stories and play games, but perhaps the best gift he was to give them was to compose a suite of pieces inspired by stories of Mother Goose. Ravel had hopes that the two children would premiere the new work, but although they happily accepted the gift, they declined to do the premiere, because as they said, "to us, it meant a lot of work."
In 1910, two other gifted children Geneviève Durony and Jeanne Leleu who were then only six and seven years old, premiered the piano duet. Ravel was particularly impressed with Jeanne's abilities, and after the premiere performance, he wrote to her,
When you are a great virtuosa and I either an old fogey, covered with honors, or else completely forgotten, you will perhaps have pleasant memories of having given an artist the very rare joy of hearing a work of his, one of a rather special nature, interpreted exactly as it should be.
When describing his thoughts about this music, Ravel wrote,
The idea of evoking the poetry of childhood in these pieces, naturally led me to simplify my style and to refine my means of expression."
French author, Charles Perrault, whose 1607 Stories of Olden Time with Morals, was the inspiration for this suite. Later, the book became known as Mother Goose.
The first movement of the suite introduces us to the story of Sleeping Beauty. The second is about Tom Thumb, and Ravel uses Perrault's own words to describe how he [Tom Thumb] thought he would easily find his way, thanks to the bread he had scattered wherever he had passed, but he was quite surprised when he couldn't see even a single crumb of it. Birds had come along and eaten every bit.
The third movment is about the Empress of the Pagodas, a story written by Perrault's contemporary, Countess d'Aulnoy. In this movement, one can hear exotic scales and harmonies, meant to mimic music from the far-east.
The fourth movement is Beauty and the Beast. Ravel described the music by referencing the Moral Tales written by Marie Leprince de Beaumont;
When I think of your good heart you no longer seem so ugly to me
Oh yes, good lady! I have a good heart, but I am a monster
Many a man is more a monster than you
If I had the wit, I should pay you a great compliment, but I am only a beast. Beauty, will you be my wife?
No, Beast.
I die happy, for I have the joy of seeing you once more
No, my dear Beast, you will not die: You will live to become my husband!
The Beast had disappeared, and she saw at her feet only a prince more beautiful than the god of love, who thanked her for having put an end to his spell.
The fifth and last movement is a description of a fairy-like wonderful garden. —jf