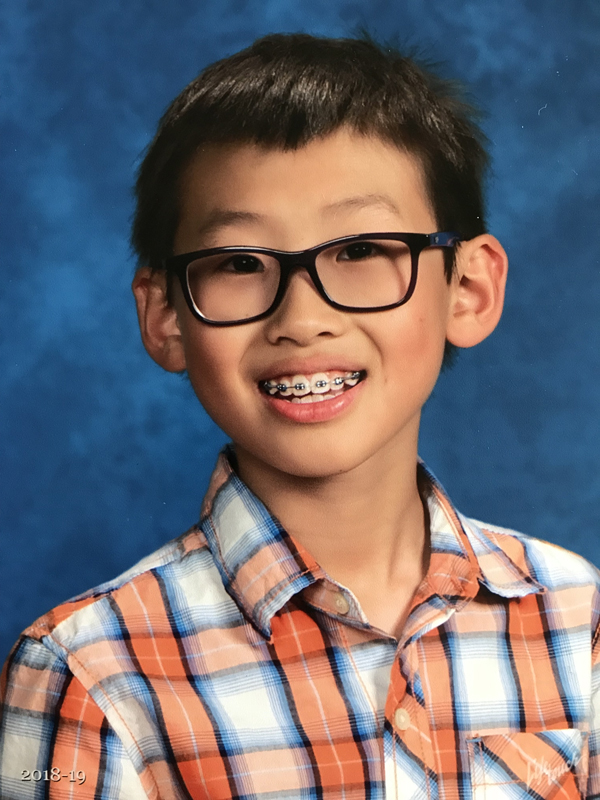 KEVIN CHEN is the winner of the MN Sinfonia Young Composer Competition, 10-year-old Kevin Chen is a pianist, music composer, and computer programmer. Kevin will be in fifth grade at Meadow Ridge Elementary School. He studies piano and music composition at MacPhail Music Center where he twice played in the MacPhail Junior Honors Recital. He won 3rd place in the MMTA Composition contest and 1st place in Class 1 of Minnesota Federation Music Clubs Junior Composers Contest. Outside music, Kevin likes to play tennis and football with his friends and is interested in developing mobile games. He is currently working on a symphony which he is hoping to finish by next year. 
Intern Kristen Marie Diederichs recently caught up with Kevin and asked a few questions…
KMD: How and when did you start composing? Are there any instruments or styles you really like in particular?
KC: I don't know when or how I really started to compose, it was just a thing that I began doing when I started learning piano. I started piano when I was four, and liked to make up my own pieces. I really like the sounds of the piano and violin, they sound nice. I mostly like classical music.
KMD: What's your favorite part about composing?
KC: My favorite part about composing is when I finally get to write in the double bar line at the end to finish the piece. But I do like the process in between as well!
KMD: Please tell us a little bit about your piece and how you started writing it, what inspired you to write it, etc.
KC: This piece is the 3rd movement of a symphony that I'm currently composing, and it was inspired by the styles of Gustav Mahler.
KMD: How do you start writing a piece and how long does it usually take until it's finished?
KC: Usually I start a piece when an idea comes to me, and most of the time, it will be a part of a larger piece that I'm writing, like my symphonies. Pieces can sometimes take only weeks, but usually, they will take months.
KMD: Do you play any instruments? Which is your favorite to play or listen to?
KC: I play piano, and enjoy listening to piano pieces composed by Beethoven, Chopin, Mozart and Liszt.