Lullaby
Brian Field (b. 1967)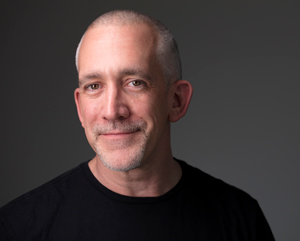 A lullaby is most often intended as a cradlesong — a tool to help infants fall to sleep through calming, repetitive melodies. I first began to compose the melody of my Lullaby using the traditional Sephardic [Judeo-Spanish] poem Durme, durme kerido ijikoas for a point of inspiration. In the poem, a parent sings to his infant boy, envisioning the child's future.
I subsequently removed the vocal part of my work and expanded the newly created melody across the instrumental lines of the chamber orchestra, while retaining the sentiment, relatively simple structure and repetition of a sung cradlesong.
I wish to thank Maestro Jay Fishman and the MN Sinfonia for their support and the premiere of this work.
—BF
Translation:
Sleep, sleep my beloved son
Sleep, sleep with no worries nor pain.
Close your beautiful eyes,
Sleep, sleep favorably.
Close your beautiful eyes,
Sleep, sleep favorably. 
From your crib you'll leave,
And to school you'll go
And it's there my beloved son
That you'll learn to read.
And it's there my beloved son
That you'll learn to read.
Sleep, sleep my beloved son
Sleep, sleep with no worries nor pain.
Close your beautiful eyes,
Sleep, sleep favorably.
Close your beautiful eyes,
Sleep, sleep favorably. 
From school you'll leave,
With a beautiful bride in hand,
And it's then my beloved son
That you'll have children of your own.
And it's then my beloved son
That you'll have children of your own. 
This work is part of the Minnesota Sinfonia's Call for Scores by Minnesota-based composers, and is supported by a grant from The McKnight Foundation.
---
Concerto No. 3 in c minor
Ludwig Van Beethoven (1770- 1827)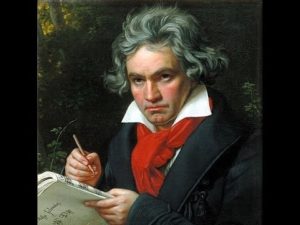 Beethoven is probably best remembered as the genius who went deaf at an early age, and still created some of the most famous and popular symphonic works of all time. Nearly everyone knows the opening of his Fifth Symphony (arguably the most famous four notes in history), and that his music has been performed at some of the most important political and historical events the world over (including the fall of the Berlin Wall, President John Kennedy's funeral, etc.).
Beethoven was an idealist who believed in the betterment of mankind. He expressed these beliefs in two of his most important works – his Third and Ninth Symphonies. When Napoleon first came to power and promised democratic reforms, Beethoven was thrilled and dedicated his Third Symphony to the political leader. However, when Napoleon declared himself dictator, Beethoven became enraged and destroyed the dedication.
The last movement of the Ninth Symphony includes a vocal setting of Schiller's "Ode to Joy." The text of this poem is about brotherhood and joy – very uplifting and utopian ideals. When one considers that this last symphony was written near the end of Beethoven's life when he was racked with illness and deafness, and he was still able to create such a masterpiece, we can only admire him even more.
The Third Piano Concerto was a bit of a watershed for the composer. His two previous concertos certainly were good works, but he was not totally satisfied with them. Therefore this new concerto was the first of his five that he really thought highly of. It was written in the typical three-movement form, with the slow movement being one of the slowest works in Beethoven's entire repertoire.
A telling point that it was to be an important work is that it was written in the key of c minor. Keys were very important to composers in Beethoven's day, and even before, as they had special non-musical significance. C minor was the key of drama, pathos and excitement. It was certainly no coincidence that Beethoven's Fifth Symphony – the most dramatic of all of his symphonies, was also written in this key.
Of his first three piano concertos, Beethoven wrote to his publisher:
…one of my first concertos [Number 2] is being brought out by Hoffmeister, and it follows that it is not one of my best works. Mollo, also is publishing a concerto [Number 1] which, though written later, is likewise not yet among the best of my works in that class. This is intended only as a hint for your Musical Review in connection with the judgment of these works, although when one can hear them, that is, played well, it will be easier to judge them. Musical politics demands that the best concertos should be withheld from the public for a time.
One must assume that "the best concertos" referred to above, must mean this Third Concerto.
—JF
---
Symphony No. in C Major, K . 551 Jupiter
Wolfgang Amadeus Mozart (1756-1791)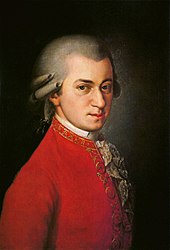 I declare to you before God, and as an honest man, that your son is the greatest composer I know, either personally or by name.

Franz Joseph Haydn to Leopold Mozart, Wolfgang's father
Wolfgang Amadeus Mozart wrote 41 numbered symphonies, and a few others that were listed as serenades, divertimentos etc. His last six, symphonies, of which number 41 was his last – #37 was really composed by Michael Haydn, with a few finishing touches by Mozart – are generally considered to be the pinacle of his orchestral output.
Most of Mozart's music was written quickly, with few corrections or changes. He seemed to churn out masterpiece after masterpiece. In fact, his last three symphonies were composed in 1788 over a nine week window, and all during the time when he was tending to his sick wife, grieving over the loss of their six month old daughter, giving piano lessons to try and make ends meet, and having to ask a fellow Mason for financial help to tie the family over during some tough times.
The 41st symphony follows the typical format of his and Franz Joseph Haydn's later symphonies. It has four movments, the first of which is in the sonata allegro form (the introduction of the musical materials, the development of those materials, and then a recapitulation of those materials) and is fast and involved; the second movement is slow; the third is a fast minuet, and the fourth not only is fast, but contains a five voice fugue that seems to look back to the time of Bach and his contemporaries, and to this day is considered to be a marvel like none others.
The title for this symphony Jupiter, was not of Mozart's creation. Its origin is thought to have come from Johann Peter Solomon, who was the impresasrio who brought Haydn to London and commissioned that master's last 12 symphonies (aptly called the "London" or the "Salomon" symphonies). This seems to be corroborated by a statement reported by the English composer and publisher Vincent Novello from when he was visiting Mozart's widow and son, Franz Xavier. Novello wrote that
Mozart's son said he considered the finale to his father's Sinfonia in C- which Solomon christened the Jupiter – to be the highest triumph of Instrumental Composition….
Certainly, this is a fitting description for one of Wolfgang Amadeus Mozart's greatest creations.
—JF