Please click here for COVID-related updates
Happy Holidays!
Thu. Dec 1 First Covenant Church 7pm
1280 Arcade Street, St. Paul, 55106
Sat. Dec 3 Basilica of St. Mary 2pm
1600 Hennepin Avenue, Minneapolis, 55403
You and You WaltzesJohann Strauss

Hungarian RhapsodyDavid Popper
Fiona Dong, cello
Winner, Minnesota Sinfonia Young Artist Competition (Junior Division)

Winter WonderlandPhillip Gordon

Carolsarr. Leroy Anderson

GalopLouis Moreau Gottschalk

Chanukah Festival OvertureRichard Wernick

Tuttifäntchen (a Christmas tale)Paul Hindemith

DecemberPeter Tchaikovsky

Good YontifJay Fishman

Two Ukrainian Carolsarr. Jay Fishman

Clear Track PolkaJohann Strauss

Around the World at Christmas TimeBruce Chase

Hallelujah Chorus from the MessiahGeorg Frederik Handel

Trepak from The NutcrackerPeter Tchaikovsky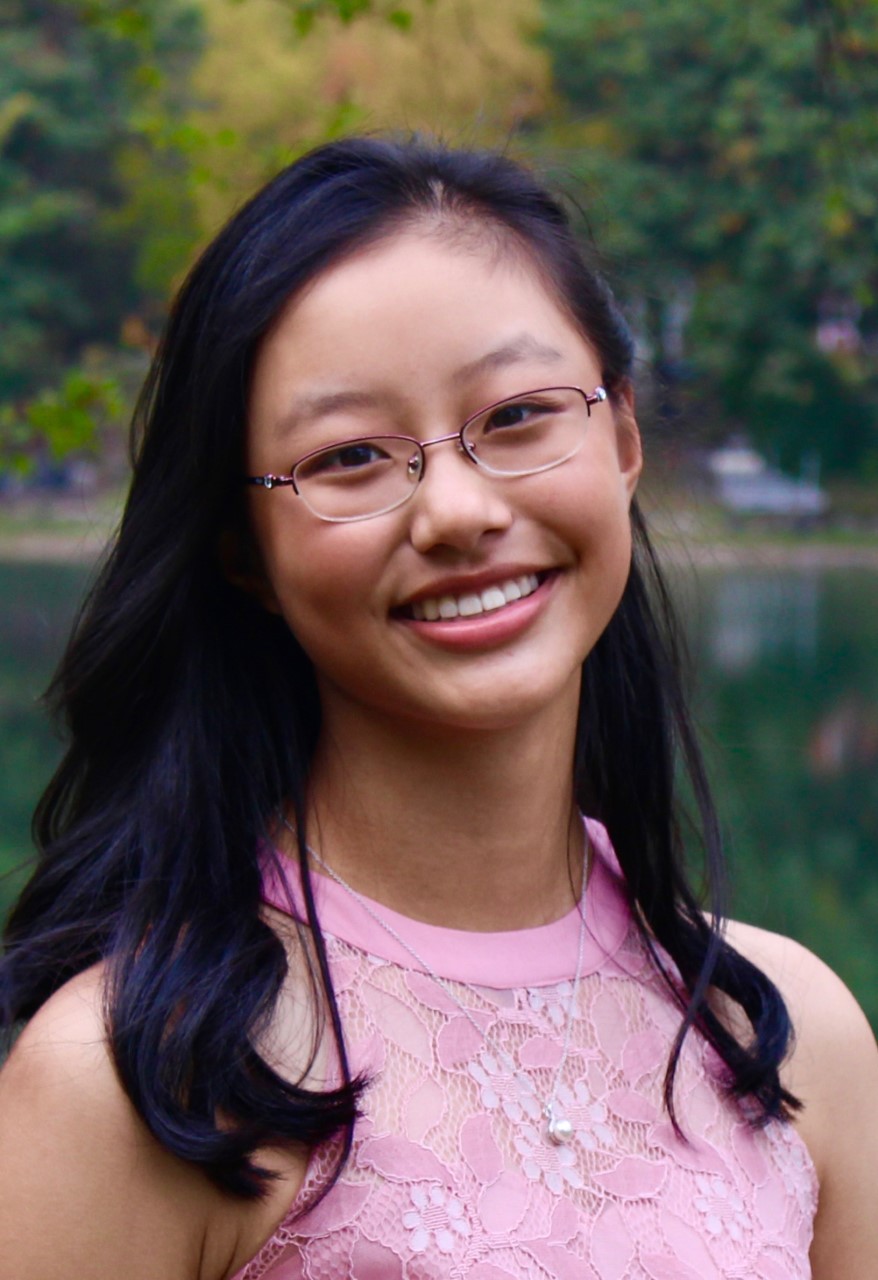 Fiona Dong is currently a 9th grade student at Mounds View High School. She has been studying cello with Mara Stojkovic since 2017. She was the winner of the 2021 Florestan Chamber Music Young Artist Scholarship (cello, middle school) and the 2021 Mary West Solo Competition (Intermediate Division). She has served as principal cello in various youth ensembles in the state, including the Minnesota Youth Symphonies. Other than cello, Fiona plays piano and has won competitions including the MMTA piano contest, the PianoFun MN contest and Northwestern Piano Festival. After school, she finds herself enjoying sports, movies, drawing and writing.
Program Notes
Many of the works on this program are very familiar and need no explanations. A few, however, are not as well known, and so a few descriptions are in order.

The You and You Waltzes by Johann Strauss are taken from his very popular operetta, Die Fledermaus. The operetta is a three-act farce, and has all the usual intrigues, etc. etc. It was premiered in 1874 and has remained a part of the regular opera repertoire ever since.

Louis Moreau Gottschalk was the United States' first established romantic composer, as well as its first accomplished concert pianist. In a time when the American continent was in great civil and industrial turmoil, Gottschalk found his place as a touring virtuoso and composer. His contemporaries ranked his playing on par with the great virtuosi of the age, including Liszt, Chopin, and Thalberg, and his compositions offer a rich and highly original array of melody, style, grace and form. We play the Galop for the kids as part of our Music in the Schools, Animals – Our Most Fascinating Neighbors.

German composer Paul Hindemith was one of the most important composers of the early 20th century, and his Symphonic Metamorphosis is a mainstay of symphony orchestral repertoire. Tuttifäntchen is a Christmas story in three scenes, from which eleven short pieces were extracted to create a stand-alone suite for small orchestra.

Peter Tchaikovsky created a piano suite called The Seasons, with each of twelve pieces describing a different month. Several orchestral versions for large forces have been arranged by different composers, and many years ago, I took the liberty of arranging five of the movements for the (smaller) Sinfonia.

Good Yontif first needs an explanation of the title. "Yontif" is a Yiddish version of the Hebrew phrase, "Yom Tov," which translates as "good day." Adding the English word "good" before the word "yontif" literally means "good, good day." This is a greeting that Jewish people say on holidays, wishing good will and good fortune. The music itself is a somewhat off the wall (translate as somewhat klezmerish) dance, meant to be fun, a bit wild and celebratory.

The Two Ukrainian Carols are, of course, being played to remind us of the war in Ukraine, and of our hopes that the war will end soon, and that the Ukrainian people will be free and safe. jf
---