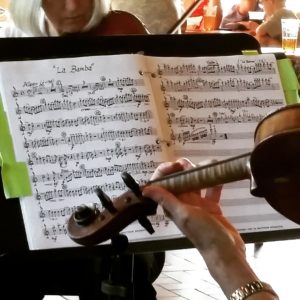 Once again, The Minnesota Sinfonia is partnering with Summit Brewing Co. to host a fun night out at the Summit Beer Hall and Tap Room on Saturday, October 15.
Bring your friends and family over for a taste of one of your favorite local brews, and at the same time, help support the Sinfonia. Summit Brewery is graciously donating a portion of the beer sales to the Sinfonia, as their show of support for our programs and community service. We hope you'll mark your calendars and join us for this fantastic Fall evening out!
The Minnesota Sinfonia String Quartet will perform at 7pm.
Saturday, October 15
4pm – 8pm
MN Sinfonia String Quartet performance: 7 pm
Summit Beer Hall & Tap Room
910 Montreal Circle, St. Paul