Staff
Jay Fishman, Executive & Artistic Director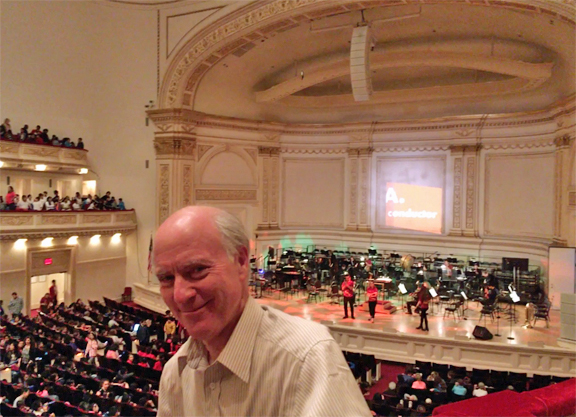 Jay Fishman's Resume
Over his forty-eight year professional conducting career (and still going strong), Jay Fishman has performed more than 1800 concerts and educational services. He started in 1969 with his first job conducting the University of Minnesota's chamber orchestra, then on to Bloomington, IN, Louisville, KY, London, England, and finally back to Minneapolis, where he has been conducting for the past 39 years. His training includes bachelor degrees from the University of Minnesota in music education and composition, studying with Paul Fetler and Dominick Argento. He then earned a Master of Music in Orchestral Conducting from the famed Indianan University School of Music, and finished his formal education with two year's private study with Sir Neville Marriner, in London, England. In 1974, he was one of four finalists in the Fulbright-Hayes national conducting competition.
His primary work has been in Minnesota, where from 1978-1989 he  conducted the old Minneapolis Chamber Symphony. Under his direction, the MCS received national prominence, earned prestigious awards from the National Endowment for the Arts and the McKnight Foundation, was regularly broadcast on Minnesota Public Radio, and earned accolades from audiences across the Metro and the state. Fishman led the orchestra as Artistic Director for the Minnesota Arts Experience – a program that bused 10,000 students from across the state to Minneapolis for a full day of arts activities including the Minnesota Opera, Minnesota Dance Theater, the Guthrie Theater, and of course the Minneapolis Chamber Symphony.
In 1989 he created the Minnesota Sinfonia, which has become the most innovative of any of the state's leading professional orchestras. He set the tone early on by creating the orchestra's mission statement "to serve the musical and educational needs of the citizens of Minnesota, with primary emphasis given to families with young children, inner-city youth, seniors and those with limited incomes."
He then developed policies and programs to support this philosophy: all concerts are free of admission charges and children are welcome at all performances.
Jay Fishman has been a leader in educational outreach, with his latest honor being the only Minnesotan invited to attend the prestigious Carnegie Hall Link-up program/seminar this past spring.
Joan Gill, Managing Director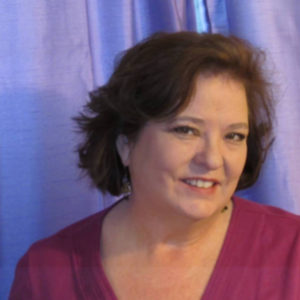 Joan Gill  joined the Minnesota Sinfonia team in December 2016, bringing more than 30 years of nonprofit administrative, marketing, and fundraising experience with her. She has worked for a number of diverse Twin Cities nonprofits including Parenting With Purpose, Lakeshore Players Theatre, Ethnic Dance Theatre, and the Upper Midwest Branch of the International Dyslexia Association, among others. National work has included special communications projects for the National Folk Organization and the USDA Forest Service. She is excited to be part of a team bringing beautiful music to everyone.
Board of Directors
Officers
Bruce Humphrys – Chairperson, Retired Executive Director, Compatible Tech International
Sharla Wagy – Vice chairperson, General Manager, Memphis Woodfire Grills
John Higdon – Treasurer, Senior Product Manager, US Bank
Emily Cole-Jones — Secretary, Development Director, Stages Theatre Company
Current 2016-17 Directors
Emily Cole-Jones, Development Director, Stages Theatre Company
Tom Cook, Special Assistant to the President, Metropolitan State University
Joaquim Cretella, Project Manager, ThermoKing
Jon K. Dalager, Systems Director for Academic Programs, MNSCU
Jay Fishman – Artistic/Executive Director (Ex-officio), Minnesota Sinfonia
Joan Gill – Managing Director (Ex-officio), Minnesota Sinfonia
Jane Goettl, Retired Administrative Assistant, General Mills
Shannon Hovey (Ex-officio), Accounts Manager, Motivaction
Dorothy Jacobs (Ex-officio), Musician, retired
Patrick Lundy, Sr. Vice President, Investments Private Client Group, Oak Ridge Financial
Marie Williams, Attorney, Fredrikson & Byron
Robert Rhawie, Owner, Dolce Vita
Seth Zimmerman, Vice President Creative, Target Corporation
JOIN US!
Sinfonia volunteers are key players in the orchestra. If you are interested in any of the following opportunities, please contact Managing Director Joan Elwell: joan@mnsinfonia.org
Board of Directors
Concert Usher
Special Events
Administrative Tasks