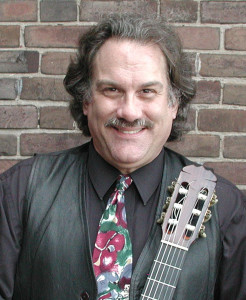 The Minnesota Sinfonia's first concert of the summer will feature local flamenco guitarist, Tony Hauser performing Vivaldi's Concerto in D Major.  Mr. Hauser will also perform his own composition Alegrias thanks to a grant from the McKnight Foundation.
The concert will also include Dvorak's Slavonic Dance #6 and Haydn's Symphony No. 103, Drumroll.
Join the Sinfonia for this beautiful outdoor concert in June at Lake Phalen Park and Lake Harriet Bandshell.
Thursday, June 18
Lake Phalen Park
1615 Phalen Drive
Saint Paul, MN 55106
Friday June 19
Lake Harriet Bandshell
4135 W. Lake Harriet Pkwy
Minneapolis, MN 55416
More information about the concert is available on the SCS I Concert Page.