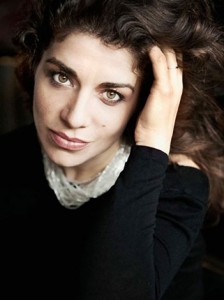 The final concert of the Winter Concert Series will feature the return of Inna Faliks performing Beethoven's Piano Concerto No. 4 in G Major.  
Faliks has established herself as one of the most exciting, committed, communicative and poetic artists of her generation. She has won many competitions, including the International Pro Musicis Award in 2005, and her distinguished career has taken her to thousands of venues around the world. Faliks is committed to innovative programing, having performed and recorded the unknown piano works of Russian poet Boris Pasternak and more.
The peformance will also include a new work Nativity after John Donne, by Justin Merritt.  In addition, Concerto Grosso for String Orchestra with Piano Obbligato  by Ernest Bloch will be performed with Loren Fishman on piano.
Friday, April 10 at 7pm
Johnson High School
1349 Arcade Street
St. Paul, MN
Saturday, April 11 at 2pm
Basilica of St. Mary
88 17th St North
Minneapolis, MN
The full program and more information can be found on the event page.