Concerto for Cello in d minor
by Édouard Lalo (1823-1892)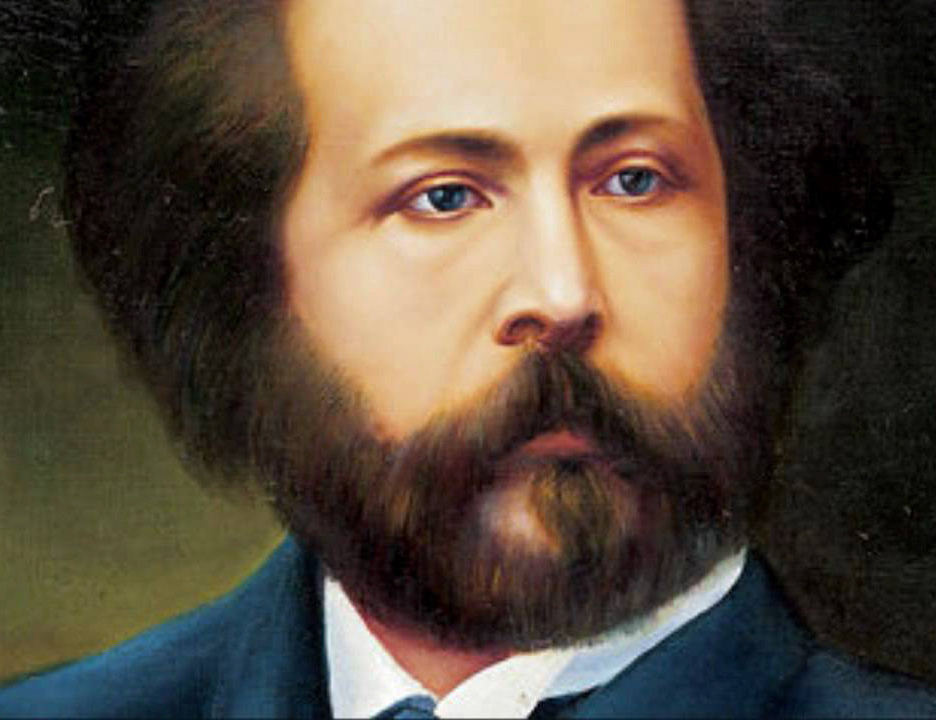 Édouard Lalo was born in northern France, and early on showed musical promise. At age 16, he left home to go and study in Paris at the famed Coservatoire. Early in his career, he taught and performed in Paris, where he was a founding member of the Armingaud String Quartet, in which he played viola and second violin.
He composed for several genres, most successfully for chamber music. After marrying contralto Julie Besnier de Maligny, he tried his hand at writing opera and other works for the stage, but with little success.
Lalo's major success came with the Symphonie espagnole, which was a five movement violin concerto that premiered in 1875 by the famous virtuoso, Pablo de Sarasate. His cello concerto came later (but with less success), and was premiered by the lesser-known Perisian soloist, Adolf Fisher. One must remember that during Lalo's time, the cello was not treated as a significant solo instrument—at least not nearly as much as the violin and piano. There were few contemporary cello concerti in the public arena. Schumann and St. Saens were the two most prominent cello concerti at the time. Dvorak's masterpiece premiered in 1896, several years after Lalo's.
Lalo's other major orchestral works included a nearly forgotten symphony and an opera Le roi d'Ys (The King of Ys), the latter's subject being the mythical city in Brittany that was swallowed by the sea. Interestingly, Debussy used this same story in his La Cathédrale Engloutie in the first volume of his piano Préludes.
– Jay Fishman
---
Symphony No. 3 in a minor, The Scottish
by Felix Mendelssohn (1809-1847)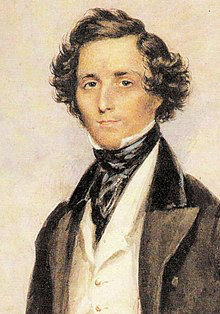 Felix Mendelssohn was a very gifted and lucky individual. His genius for music was quickly recognized at a young age, and his parents encouraged his studies and musical performance. His parents invited many of the great performers to come to their home for regular chamber music sessions, thereby affording the young Felix and his sister Fanny (who was also a very talented performer and composer) opportunities to be surrounded by and perform with some of the leading musicians of the times.
Throughout his career, Felix composed for nearly all genres—piano and other chamber music, voice, symphonies and major choral works. He was also instrumental in resurrecting works by other (sometimes forgotten) composers, including non other than J. S. Bach.
In 1829, while traveling to London, Felix took a side trip to Scotland and the Hebridean Island of Staffa. He was so taken with the scenery that it became the inspiration for the Fingal's Cave Overture. Also while in Scotland, he visited the Holyrood Castle, where he jotted down some 51 bars—a melody which eventually became the basis for the slow introduction to his fifth and final symphony.
Between 1830 and 1833, Mendelssohn composed his last three great symphonies; the Reformation, Italian and the Scottish. Interestingly, the numbering of these three works was reversed, as the last two symphonies were published after his death. All three works have a program—they describe their subject matter in musical terms. The Scottish Symphony is reminiscent of the Scottish countryside and of the Holyrood Castle, where he wrote;
We went to the Palace where Queen Mary lived and loved; there is a little room to be seen there with a staircase at its door; they went up that and found Rizzio in the little room, dragged him out, and three chambers away there is a dark corner where they murdered him. The chapel beside it has now lost its roof, it is overgrown with grass and ivy, and at the broken altar Mary was crowned Queen of Scotland. Everything is ruined, decayed, and open to the sky. I believe I have found there today the beginning of my Scottish Symphony . . .
Similar to the violin concerto, this Symphony was conceived as a continuous entity, with little or no interruption between the movements. It was completed in 1842, and had its first performance in Leipzig. Later, after the London premiere, Mendelssohn dedicated the symphony to Queen Victoria, who, with her husband Albert, were great admirers of the composer and his music.
– Jay Fishman