Featuring Lydia Artymiw, piano

Friday
March 24
(7 pm)
Roseville Lutheran Church
1215 Roselawn Ave. W.
Roseville, MN
» Driving Directions
» Public Transportation
Saturday
March 25
(2 pm)
Basilica of St. Mary
1600 Hennepin Ave
Minneapolis, MN
» Driving Directions
» Public Transportation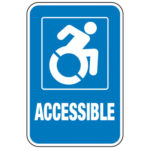 Both venues are fully ADA-Accessible.
---
Program
Emil Nikolaus Von Reznicek
  Overture to Donna Diana
Wolfgang Amadeus Mozart
  Piano Concerto No. 27 in B Flat Major, K. 595
Lydia Artymiw, piano
Warren Park
Three Musical Flavors
World premiere from the recipient of the MN Sinfonia New Works Award, with support from the McKnight Foundation
      Unexpected Changes Rag (With Hints of Joplin)
      Modal Myth
      Old Sit-Com Theme
Leos Janacek: Suite for Strings
---
» Lydia Artymiw, pianist bio and info
» Warren Park, Composer
Warren Park has been an active composer and pianist in the Twin Cities for over forty-five years. He is a graduate of the University of Minnesota where he studied composition with Dr. Paul Fetler. His style is a mix of contemporary 'classical' music, traditional lyrical folk-influenced music, and jazz. For more info and audio samples of his music, visit www.warrenparkmusic.com.
Three Musical Flavors was written in 2016 as a commission from the Minnesota Sinfonia's McKnight Foundation Minnesota composers program. The three movements tap into different styles of music from across a wide spectrum. 1) Unexpected Changes Rag (with Hints of Joplin) evokes the ragtime style from the early 1900's, with plenty of unexpected harmonic changes and key modulations to lend the music Warren's own distinctive style. 2) Modal Myth harkens back to the Middle Ages when shifting rhythms of threes and twos, and lots of parallel perfect fifths, were common. 3) Old Sit-Com Theme is an upbeat and exuberant original (and honorific) imitation of TV's 1960's Sit-Com shows.
---
Sinfonia Winter Concert Series performances are supported in part by individual contributions and by:
| | | |
| --- | --- | --- |
| |   | |
| |   | |